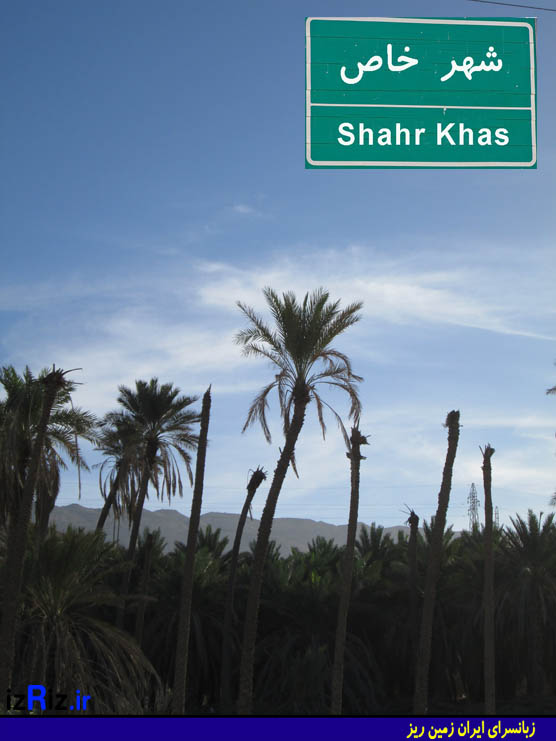 در این پست تکالیف زبان آموزان لول های ۵ و لتس گو ۵ آمده است.موضوع این تکلیف "شهرخاص" بوده است که مطالب را بدون ویرایش گذاشته ایم.ویرایش آن را به شما مخاطبین گرامی واگذار می کنیم.
احمد بازدیده:
In the name of allah
Shahrkhas is a poor village that is located near Fajr Refinery and so the most amaunt of pollution from this company is for the people of this village .but it hasn't the simplest facilities .
Shahrkhas is one of the cultural and safetiestvillage in jam.
The people of the shahrkhas like to educate in universities and because of that there are many persons with high grade of science in shahrkhas.
Shahrkhasis the only city whichis a village !!!!!!
Who knows … maybe this name has taken from of existing olot of palms that have extremely sweet dates which are special in the country.
ساره بازدیده:
In the name of allah
Shahrkhas is a village that located by FajrJam refinery .Its main name is Absardoo. In the past the most of its people lived near by the gardens that called ShahrKhas,and some lived in Absardoo .It is called Absardoo cause of the cool water that came out from flumes to river. Their job was agriculture and ranch. They plant grains like been, vetch, corn, wheat etc .In gardens there were lemon, palm, apple, grape and pomegranate, also rose that people made rosewater from it . In ShahrKhas there were two watermills for make flour also there was a high hill and a castle on it to protect village. After that when refinery started to build,it used to protect refinery. Now its known by (Tolsarbazha ) and it has a very beautiful view. As the Korean started to build refinery people had to move from Shahrkhas to Absardoo . So its name changed to Shahrkhas
کلثوم عمرانی:
It is said that in 1976 there was a village in which about fifteen families there and the name of village was Shahrekhas.
People lived in cottages that were made of mud and palm trees. And their job mostly was agriculture.
Time by time near the village made of gas refinery. So people of the village were forced to move.
Two kilometer from the village there was another village called Absardoo. By the way, there were of underground canals which had cold water and that's why it called Absardoo.
When the people of Shahrekhas came to Absardoo they took the name of their village and Absardoo changed to Shahrekhas.
سیده زهره محمودی:
Shahr-e Khas
Shahr-e Khas is a village between Fajr refinery and Gandomzar village some of these people work as on employee for goverment and a less number of then who mostly are old people their jobs are agvicultural and animal hasbandry wich is their ancentral jobs.most of the people who live in Shahr-e Khas work at Fajr and Asaluyeh refineries the population of this village is a bout 700.
the aviver of the country is 7 till 8 hektars.there is aviver alony the country wich is so nice in winter when it is raning .Shahr-e khas has several beautiful garden that most of them are palms un for tunately،
this village is suffering from lotof facilities
مریم آشیان:
Shahr-e Khas
Shahr-e Khas village is in jam city in western gas Fajr refinery and before Gandomzar village.
This village has 136 family and more than 700 poupulation.
Shahr-e Khas people's job are agronomy and raise cattle and some people work in gas Fajr refinery.
The majarity of village poupulation ar youth and they have the best education and this village is
one of most literate villages in Jam city.
Shahr-e Khas has two school،two mosque and two hosseiniyeh.
Just ther is a place for picnick.This place is Tang-e Hana that include gardens of orange and date…
فاطمه عبداللهی:
Shahr-e Khas
Shahr-e Khas is between Gandomzar and Fajr refinery. Shahr-e Khas peopples rench and agronomy
work.some they work in Asaluyeh .village old name is Absardoo.usually work woman is is house keeping .shahr-eKhas has two new school and one park .baking bread and clud qthlrtie and some they new house's.
زهرا سعادتی:
shahre khas is a village of boshehr and in jam city that next to the fajr jam gas refinery، for this reason it،s warmer weater and with pulluted water.work more people is in refinery beacouse we next to the refinery but original work people is animal husbandry and aqriculture.recreational place It,s « tang hanna».another name It,s «absardo»and people It,s kind and haspitable and help at one another. shahre khas has yery glory foregsaple doc tor,engineer,teacher,university student,and… that attempt for Iran and Iranian.we martyr are glory that names are paiman,akhlaghi,sadeghi and ghasempour.shahre khas has a club for sport and wedding and It has two new school a primary school that name is shahid ghasempour and a high school that name is Imam ali and an old school that in it to hold english intersted can go to the english class.shahre khas has two mosque and two hoseinie,e and a post bank.
حسن عباسی:
Hello again my name is hasan.Iive in shahrekhas.Iike shahrekhas for my home in the shahrekhas .my grandpa and grandma live in shahrekhas.
my village have venue for play volleyball. my village have internet and there are two schools .I study in the Imam Ali school. My village has recreational facilities for Example tange hana.tange hana the weather is cool.tanga hana many springs
زهرا کشمیری:
hahre khas one of the village in jam near the gas refinery.
one plase of tourism tang Hanna.
more people this village ranch and agricultural a there crop is plum and watermelon.
Shahre Khas haver a 2 school,one primary school and one high school and 3 mosque.
share khas has a palm and lemon .this village has 130 to 150 family and more then 600 to 700 population.
a number of potients work at the refinery.
مرتضی بازدیده:
living in shahrekhas.i love shahrekhas Because Here is my homeland
And there's nowhere better than home man.
But sometimes refined smoke pollutes the air in this village.I do not want air pollutant is village.im so sad
مدینه پسران زاده:
my city is shahre khas.shahre khas to take place of south iran in the provice bushehr
this city have almost 600 person
assoclation refinery fajr jam bigest
refinerg gasness of middle east
vichity.this citj toexist
job of people is agriculture in the my city
تاریخ انتشار : 7 اکتبر, 2014
تعداد بازدید : 57384